About Us
Andrew Fyffe & Sons Ltd.
Andrew Fyffe & Sons Ltd. is a family run clothing store in Abbeyleix, Co. Laois.
We specialise in ladies, men's and children's clothing and footwear. We also stock a range of gifts and homeware, workwear and school uniforms.
We are known for our excellent customer service and attention to detail.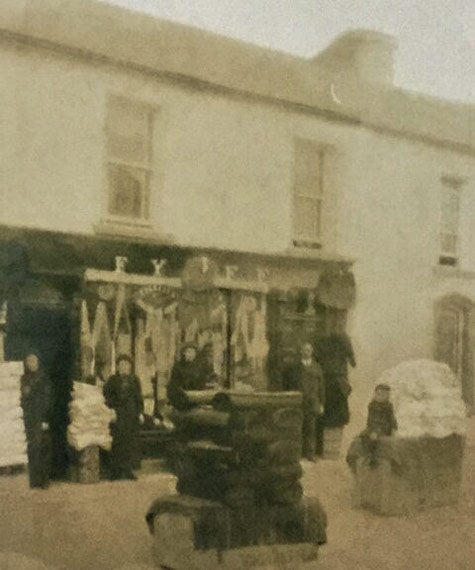 The History of Fyffes
Fyffes was started in the beautiful market town of Abbeyleix in Co Laois in 1892 by its founder Andrew Fyffe. His son William Fyffe continued the business through some tough times and it continued to grow.
Williams sudden death meant his son Kenneth took over the business at the tender age of 16 which he ran first with his mother Olive and then later with his wife Iris. Kenneth and Iris expanded the business greatly building on a large extension and diversifying the business from a general drapery to include more high fashion and branded items.
Kenneth's and Iris's son Stanley is the fourth generation of the Fyffe family to take over the running of the business and continues to expand and diversify the stores offering recently adding school books, stationery, jewellery and dry cleaning to its services offered.
Fyffes have seen many changes in the 128 years it's been trading in Abbeyleix,  A war of independence, Civil war, two world wars, A great depression, Pandemics, A man on the moon, the invention of the car, Commercial flight, Women getting the vote, to name just a few and all through that they have continued to trade successfully within their local community. Another change has been the advent of the internet and Fyffes now feel it prudent to take their next step forward and open the shop online through its new website.
We know this can't replace the bricks and mortar experience of calling in to see us nor do we want it to but we acknowledge the times are changing and we need also to offer this facility to our customers.
Fyffes have always prided themselves on their service, attention to detail and the quality of their goods and we stand over all we sell. We could not have done all this without the loyal support and patronage of all our customers past and present. Our focus is always to try and meet the needs of the people that visit our store as it will also be for the people visiting our new website now and we aim to continue doing this for many years to come.
We would love for you to visit our store and get to meet you but if you can't you can still get a little feel of our shop now on this site and we as always will work hard to fulfil any requirements you may have.
Contact Us
The Square, Knocknamoe
Abbeyleix
Co. Laois
R32 CF66
---